Carly Palady, LICSW is an in-demand Clinician, Performance & Stress Resiliency Coach, Therapist, & Consultant in Seattle, WA with over a decade of professional experience on a mission to help ambitious professional & executive women to Reignite, Rejuvenate and Reactivate their lives and careers to leave burnout behind, and connect with the purposeful work they love again!
Carly specializes in working with executives, consultants, attorneys and healthcare professionals who are ready to perform at their best, while leaving burnout behind, and step back into more purposeful, balanced work. 
Her clients know they were built for more. The organizations they work for deserve ignited individuals. 
She has a Master of Social Work (MSW) from the University of Washington, is a Licensed Independent Social Worker (LICSW) in both Washington and Oregon states, and brings a dynamic balance of both clinical, spiritual and somatic experiences into her coaching and consulting practice. She is a published author, and 
Carly's private coaching and therapy practice is based out of Seattle, Washington serving ambitious professionals who are ready for fuillfilled and purposeful work and family lives, without sacrificing their self or health in the process. She is the 

co-author in the Amazon bestselling book "The Art of Perseverance VOL 2″ published in 2018, and has been published and interviewed on multiple Podcasts and publications.
Her clients have gone on to appear on National Television, write best-selling books on Amazon, build successful coaching and consulting practices, create careers they love, and have more time with their families, have JOY again in their lives and that elusive "work-life" balance. They are no longer overwhelmed, burnt-out or living disconnected lives.
She works intensively with private 1:1, VIP Intensive and group clients through the Performance Accelerator, where they learn the Vision, Mindset, Mental Resiliency and Accountability strategies to create a long-term plan to perform at their best, conquer burnout, and finally achieve their best life.
Carly has so much talent, know-how and heart. She has helped me so much to refine and hone in on my vision and how I can help better serve my clients. I have made tremendous progress with her. In fact, before I began working with her I was almost resigned to the thought that I would never reach my goal. But working with Carly has changed all that, in a matter of a few hours. I now see what is possible and believe it is attainable. I owe that to Carly. I highly recommend Carly.
They are working to LIVE instead of living to work.
They are already high-achievers doing service-based work. They spend most of their time in the service of others. Most have a successful career and have achieved amazing goals, but struggled initially prior to coaching to live balanced, joyful lives, or "red-tape" has gotten in the way and they find themselves without a day off in weeks and a vacation in months.
They are motivated, inspirational people ready to do the deep work they know leads to deeper results: more time, results, higher productivity and a fuller life!
They are ready to stress less, live more, and not feel guilty about it (to all my moms out there)!
They are ready to no longer be burnt-out, overwhelmed and feeling stuck.
They want to achieve an extraordinary life and reach their bigger goals, and no longer be afraid or feel thwarted by that "leap."
They truly desire to learn to create a more balanced, comprehensive plan so that they can finally be fully present to both their families and themselves.
I've been where I coach my clients from: balancing both a private practice and demanding clinical job: highly burnt-out, overwhelmed, and trying to balance, work, family and personal life with building a business and meeting patient and client demands!
I know what it's like to not take a vacation longer than three days in a year, to be slightly too addicted to caffeine and stay-up doing work until 3am … repetitively. I have over 10 years of experience coaching and consulting busy, high-achieving professionals, and I am confident the work we do together will directly transform your life for the better while leaving burnout behind.
I'm deeply passionate about seeing people ignite and transform their lives to the next level, all while leaving burn-out and overwhelm behind, having a life again, and achieving greater work-life balance. My clients go on to become the greatest version of who they were meant to be become, and achieve their goals! They've started businesses, transitioned careers, wrote books, spoke on popular stages, and delivered their best work because they invested in getting out of the 'proverbial hamster wheel.'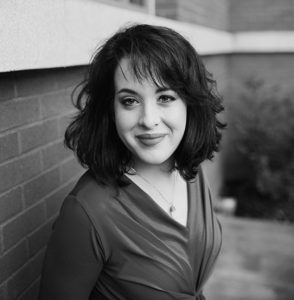 Fun Facts:
I have two amazing boys who call me mom, and who have taught me that living in the moment is so much more important than wondering what will happen in three moments from now. We like to binge watch cartoons.
I love the Twilight zone, personal development books, and science fiction. Yes, I'm nerdy.
On Sundays you will find me in church in with my family. I love God, I love my country and I feel honored to wake-up everyday with the opportunity to serve others. My clients are a gift.
My favorite latte is a Blond Flat White Latte, or a double espresso con panna ☺
Ready to work with Carly?
You're a busy professional or executive ready to stress less and live more doing work you love! You want to build a resilient mindset, accomplish more goals, while living a more balanced life.
Speaking & Corporate Consulting
You're looking to hire Carly to ignite your next event and inspire your staff to the next level through proven performance techniques that decrease burnout and turnover, increase performance and lead to happier leaders and staff!
YES! I'm ready to have a career and life I love, while stressing less and living more!
Welcome to THE JOY IGNITED LEADERSHIP INSTITUTE!